STRANGE BREW

| | |
| --- | --- |
| Ancient History... | |
Dan Molloy at Camelback in the Poconos, Circa 1999

Strange Brew / The Early Years...

Back in the 1990's... You would've found us playing at Cafe' Accapella on Main Street in Hackensack... or at Henley's in New Milford (two of our favorite haunts - both, long gone). Or maybe you caught us at Rock N' Roll Cafe on Bleeker St. in NYC... or at Camelback in the Poconos.

Wherever we were, we put on a great show and we had a blast doing it... and one of our favorite parts of the night was going to the diner after a gig. (Those poor waitresses...)

Over a 6 year period, we had the great pleasure of performing with some very talented muscians: Lead guitarists... Barry Rose, Sam Flores, Chris Kelly and Rob Melosh... On bass, we had Kendall Bruce and later on, Dave Grego. We had Dennis Palmer on drums, after he came off a long run with the Door's cover band, Crystal Ship.

And then there were the "Dan Jams"....
We'd have about 25-30 people over at our house, with a full band set up... and guys like Vince Martell, from Vanilla Fudge would come over and jam with us. It was magical...

A few old photos are below... Have fun reminiscing. And be sure to check out our new show. It's bigger and better than ever!

Peace out...
And we hope to see you soon!

B

One of our old 'snail mail' post cards!

And here's a great poster that Dennis Palmer created.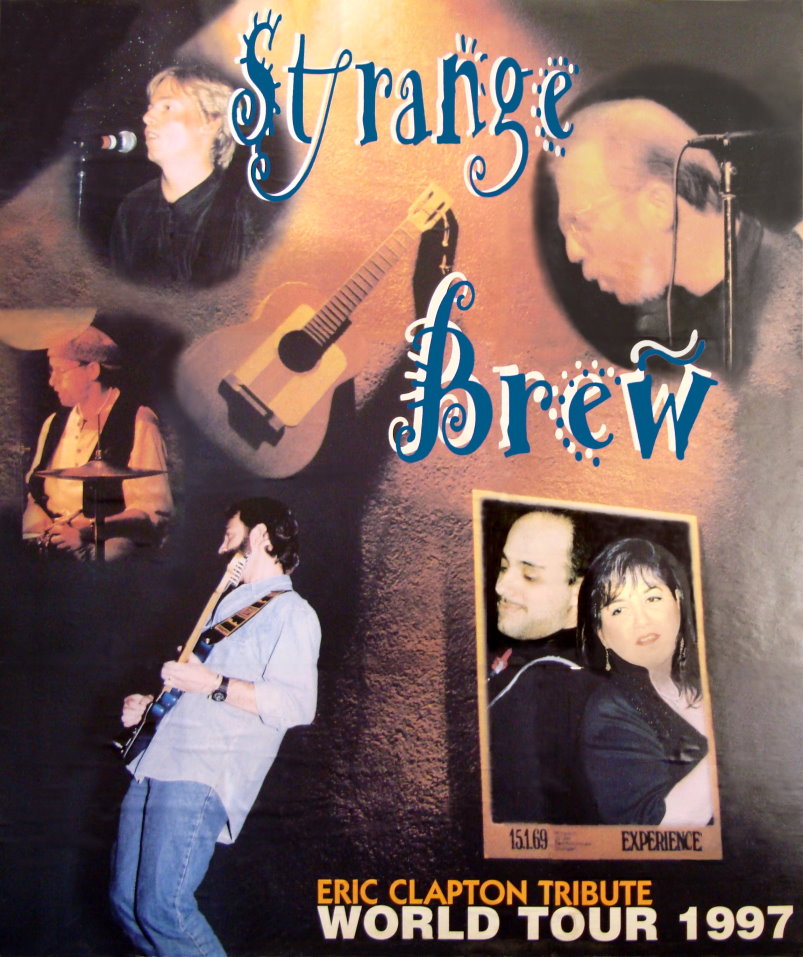 From the top down, left to right:
Kendall Bruce, Dan Molloy, Dennis Palmer, Barry Rose, Chris Kelly and Doreen Molloy

Chris Kelly (and Dennis in the background)
(during one of our gigs at Crossroads)

Dennis Palmer on drums

And Steppin' Out Magazine did a couple of articles on us... Here's one of them, published in 1997.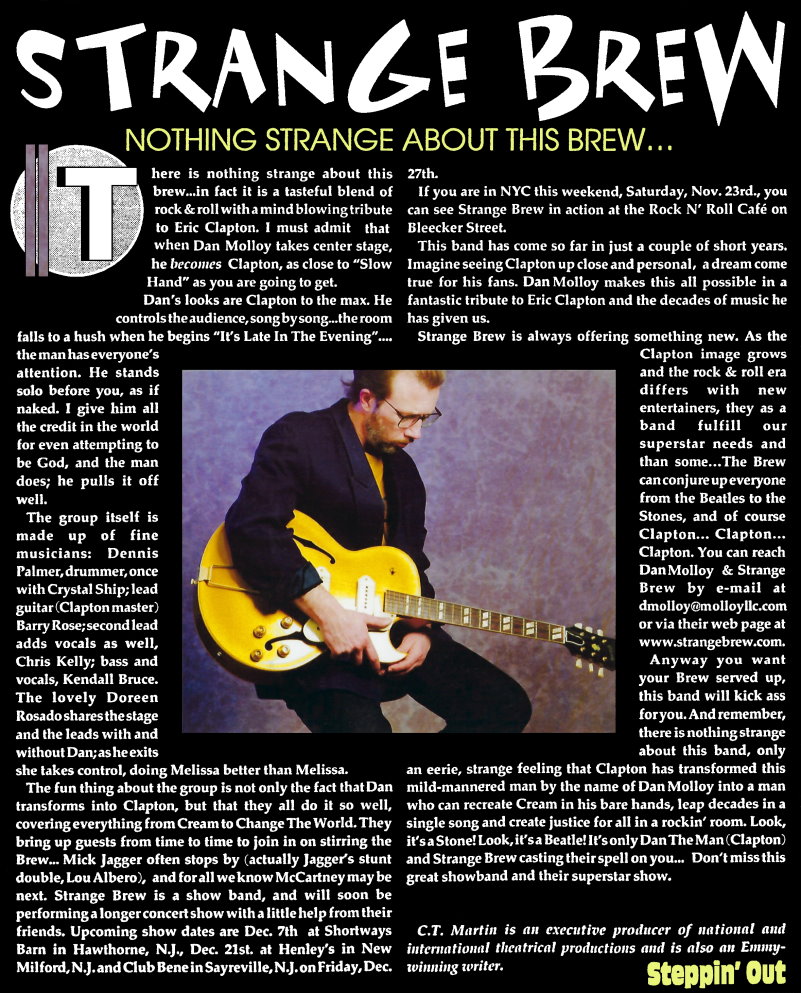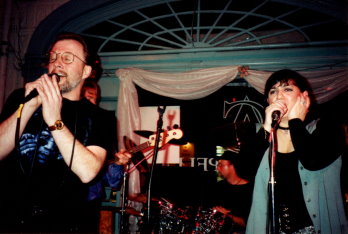 Dan & Doreen at Cafe Accapella, Hackensack, NJ - Circa 1995
| | | |
| --- | --- | --- |
| Doreen on drums... (haha... it was a VERY slow night). | | Dave Grego, Dan & Doreen playing the Capital Theater in NY. |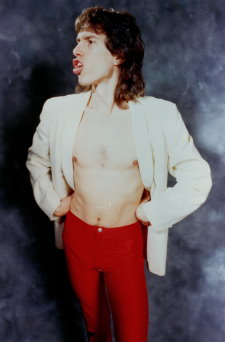 This is Lou Albero... Our 'Mick Jagger' guy - who we featured as one of our guest performers
from time to time... as well as Suzette Dorsey (see below), doing 'Tina Turner'.

And a couple of our old printed Posters survived: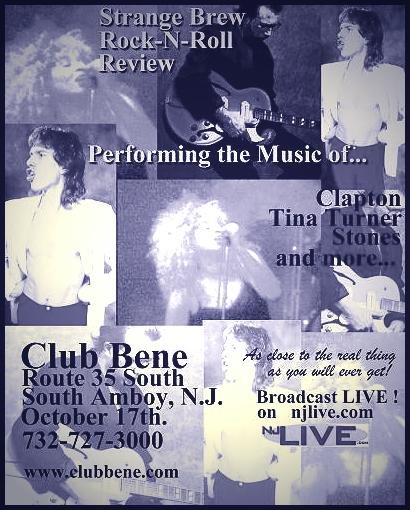 We performed all over the NY/NJ metro area!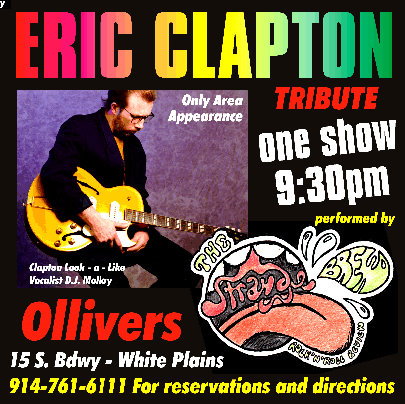 AND... we were actually pioneers in technology, even during the mid 90's.
Um... we're talking 'dial up', baby.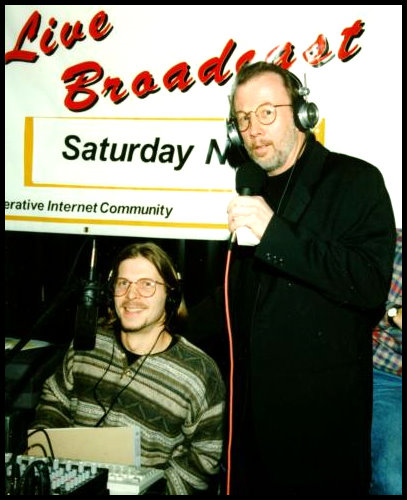 This was the very first internet broadcast - over a T-1, direct from Crossroads!
People were listening to our live performance - from all over the globe,
'streaming on dial up' (and probably dropping out on dial up)... Lol.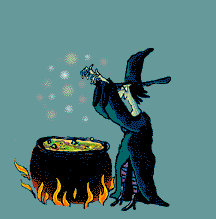 Ahhh... A very Strange Brew indeed!

Fun times...


Follow us:


-:- Top of Page -:-